Written by Jaymi Naciri
I don't know about you, but we get a little antsy this time of the year, looking at ways to bring warmth into our home for the fall and winter, thinking about the things that need to change, move, or be thrown out, and making lists of renovations we want to do, filed by: a) Need to hire a professional; b) Might be able to handle ourselves with cooperation from the significant other; and c) Definite DIY opportunity.
Some things we get to, some things get carried over to next year's list. But the one thing I know we're going to tackle this year is to change our color scheme. And since we want to make sure we're going with what's current, we're loving the color forecasts for 2016. If a color change is on your must-do list for next year, you'll definitely want to see what's trending for next year.
Sherwin-Williams
Sherwin-Williams Color Mix 2016 is split into four color concepts: Mas Amour ("Dashing greens and cheeky pinks with a flower power that's as crisply modern as it is soulfully vintage."); Trajectory ("The future keeps arriving, in icy blues, shimmering pewter, sophisticated plums, and other mesmerizing hues in stunning gloss finishes."); Pura Vida ("Natural materials, honed and sheer. Ancient alabaster and marble hues. Warmer grays turning to khaki and blushed neutrals."); and Nouveau ("Think rugged determination, olive and denim, dusky wools, and brass buttons glinting in the sunlight.").
We love how
Dana Goodman Interiors
has showcased the Pura Vida colors, with neutral walls, vibrant accessories, and unique textures.

Dana Goodman Interiors
More drawn to the colors of Nouveau Narrative? This scheme fits in perfectly with the industrial trend.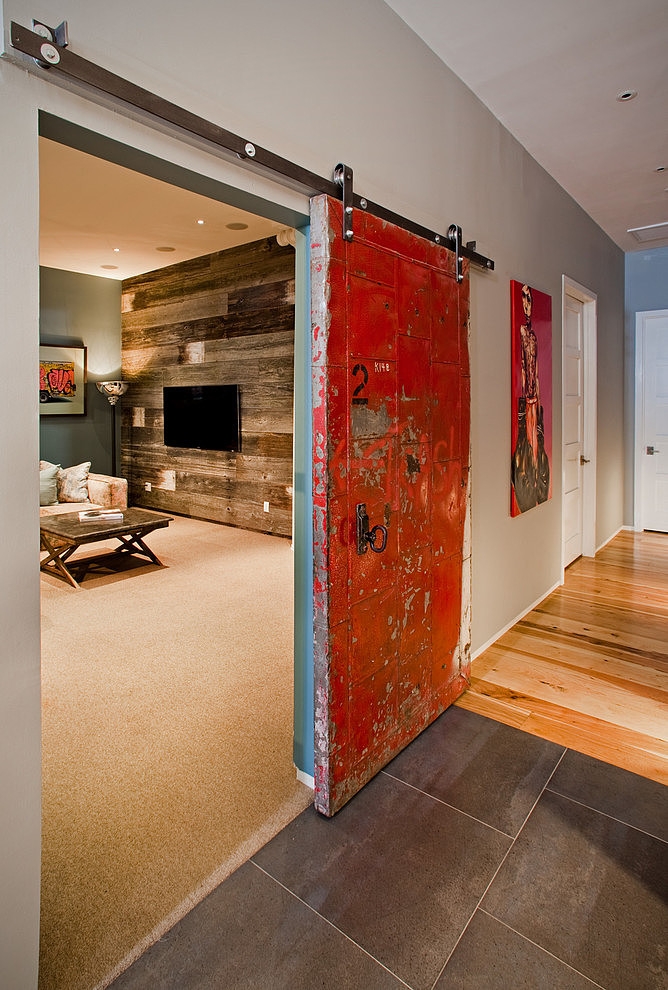 Service Central
Benjamin Moore
Benjamin Moore is keeping it simple, crisp and elegant with their 2016 color of the year: Simply White. "The interplay of whites and light creates nuance and subtle beauty," they said.

Benjamin Moore
But they haven't forgotten about contrast ("Angles and edges become sharply defined as white…"), splashy pops of color ("Fearless, high chroma colors punctuate the black and white landscape…") and the appeal of natural elements ("Coats of white paint refresh rustic boards and beams and take on a warm, soft glow…").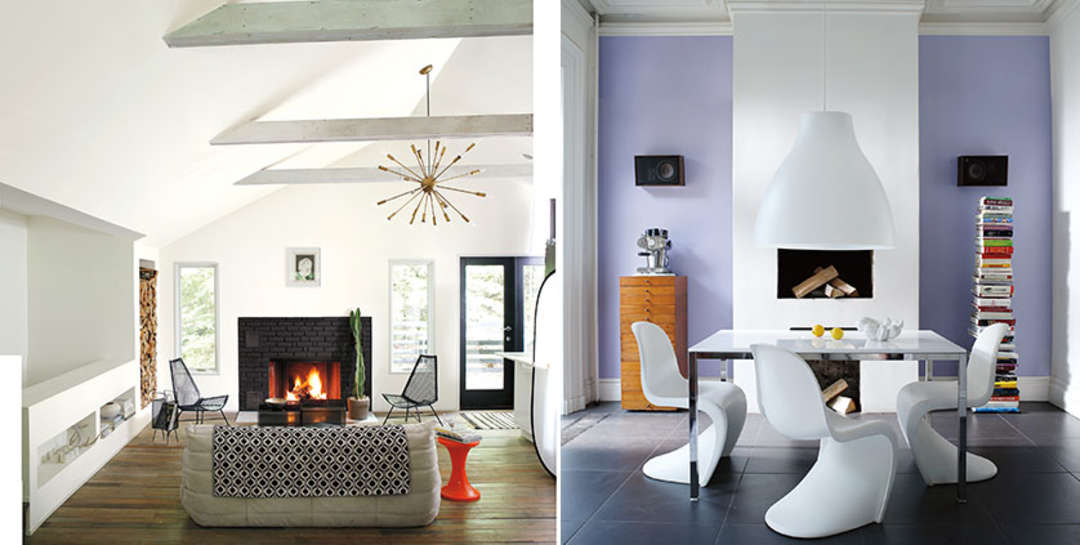 Architizer
We love the way color, texture, and shape pops off of the white walls. But also the way the white helps carry a space when used as an accent with Ice Mist on the walls.
Behr
Behr's 2016 colors are all about engaging "the senses of sight, sound, smell and touch in our homes and addressing "the importance of color in constructing stimulating environments. You'll see how you can use varying hues, intensity and lightness levels, patterns and textures to establish your own sensory-rich space," they said.
We love this bold dining room showcased on Sugar Bee Crafts. Talk about drama!

Sugar Bee Crafts
For more subtle color, try creamy walls and bold pops in decor. How do you feel about the faux chair rail paint technique on the wall? We're seeing a lot of this for fall and winter, and we're kinda digging it!